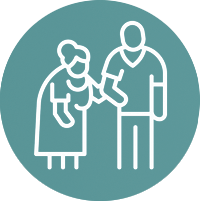 Companion Care
In-home companion care focuses first and foremost on social interaction, as well as assistance in maintaining the household and allowing clients to remain independent. Companions or Homemakers as they are often referred to, provide help at home allowing our clients to stay confident and independent as well as giving peace of mind to their loved ones.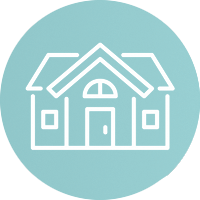 Live-in Care
Live-In home care is available to our clients throughout Martin County and Palm Beach County; from Vero Beach to Boca Raton. TenderCare are experts in helping families to arrange affordable and fully Department of Labor (DOL) compliant Live-In care. Let our familyhelp yours to arrange for either companion care or personal care to continue 24 hours each day, for as many days as you require.
Long-term Insurance
If you have a Long Term Care Insurance policy TenderCare Services will happily help you to identify your allowances at no cost or obligation. TenderCare will go on to assist you in setting up your claim, and forwarding all ongoing documentation (including in-home care invoices and visit notes) to your long term care insurance company. This is a complimentary service for all clients who would like any level of assistance in navigating the, sometimes complex, claims process.
Nursing Care
Skilled nursing care often supplements ongoing companion or personal care, where the client may require; wound care, medication management, colostomy and catheter care, intravenous therapy. In-home nursing care is provided by licensed RN's and LPN's only, whose licensure and experience have been thoroughly verified. RN's and LPN's referred by TenderCare Services work very closely with Companion, CNA and HHA caregivers, in order to provide the very best ongoing care for each client.
Personal Care
In-home personal care is designed to assist with "hands on" care, which includes bathing, toileting, ambulating, grooming, dressing and more. This level of in-home health care can be difficult for family members to assist withwhile maintaining relationships and personal boundaries. In-home personal care provides clients with the assistance they need to stay independent and safe within their own home.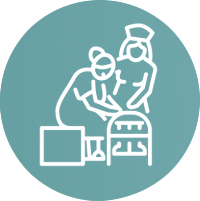 Respite Care
In-home respite care allows the family or primary caregiver to take a break from the stresses and strains involved with providing ongoing care. TenderCare Services refers temporary in-home respite care from screened and vastly experienced caregivers, so that the primary caregiver can have peace of mind whilst they take care of other commitments or simply 're-charge their batteries'.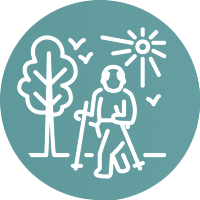 Seasonal Care
TenderCare Services provide seasonal and short term care referrals, so that Florida visitors and snowbirds alike can receive the care they need. Seasonal visitors often have the same caregiver upon their return each season and may request their home be opened up, dusted off and stocked up with groceries, ready for their arrival. Many clients also have their caregiver collect them from the airport.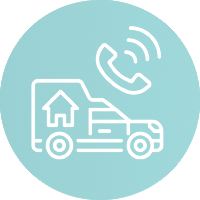 Transportation
Although transportation is included within companion care and personal care, senior transportation is also available as a standalone service. A caregiver will provide senior transportation services, at the client's convenience, to and from Doctors or medical appointments, grocery shopping, social outings and errands of any kind.